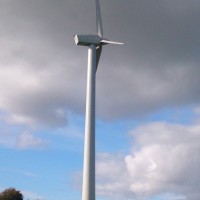 When Advent Wind Energy Director Neal Doherty—who keeps a small flock of Shropshire sheep—sold a Ram to Robert Greer in late 2010, a conversation came up about a potential wind turbine site and the income that could be made from it.
Robert listened talked it over with his wife Sandra and decided to run with it.
We submitted the Planning Application for a 225kw turbine at Robert's farm on Cornernagh Road, Tandragee, (on the Scarva side) and with a bit of effort it was successfully granted in the autumn of 2012.
A grid connection was immediately applied for and was ready to go to construction with NIE at the end of 2014. The final balance was paid to NIE 6th January 2015 and turbine was installed and commissioned October of that year.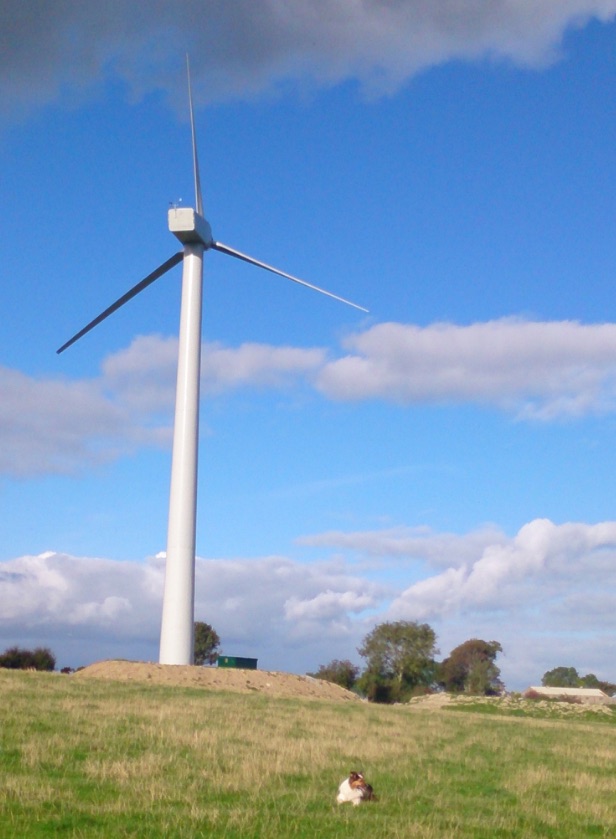 Robert couldn't have been more accommodating, helpful and patient through the entire process.
His canny gentle personality made the project a joy to work on, and actually sped the process on as he listened to facts and made decisions and took action quickly regards legal agreements with ourselves and NIE.
Robert has returned to buy a Ram from Neal every year since, and Advent Wind Energy look forward to a continued successful relationship and delivering a secure income for the Greer Family farm for many years to come.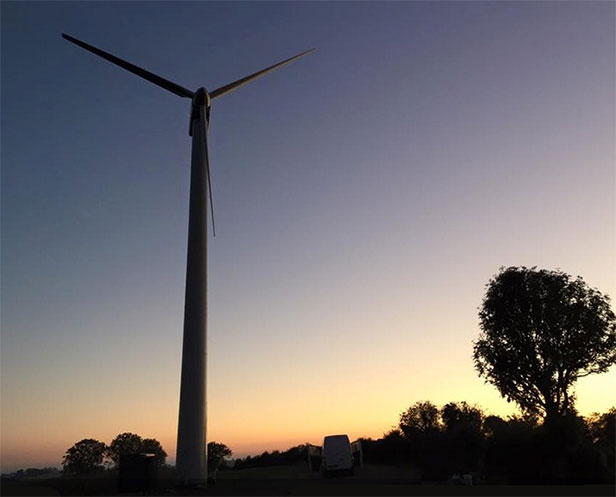 Get in touch if you would like us to get a turbine up and running on your site too.